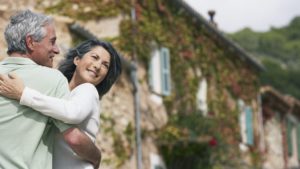 You don't have to wait to retire to take advantage of the bump in equity in your home. With home values soaring, now could be the time to sell. 
Downsizing no longer means downgrading. We've long associated downsizing with getting too old to maintain your home or downgrading your personal living space. 
But times have changed.
Condominium living is light years ahead of where it was 30+ years ago, and millions of us work from home now because of the pandemic. Maybe your kids finally moved out. Or maybe you want to live outside the hustle and bustle of booming Central Florida.
Whatever the case maybe, you don't have to sacrifice anything simply because your house outgrew you. Downsizing early can actually be associated with upgrading your living space and having more cash in the bank to start enjoying life more and/or getting ready for retirement.  
If done properly, downsizing can be a proactive, planned transition that leverages the equity in your home to fund a new lifestyle and perhaps a new purpose, whether it's golfing, traveling or finally starting your own business.  
The Baby Boomers are more active, mobile, and wealthier than any previous generations. And even if you're not quite a Boomer, downsizing your home could be a step up when it comes to quality of life — living the way you want to live! 
At 3% Real E$state, we understand that your home is your biggest investment, and we're committed to helping you maximize returns if you decide to sell. Give us a call for a free consultation. We're here to help. 
#3percentrealestate #downsizetoupgrade #babyboomers #rightsizing #whypaymore
#callus
(407) 479-0076