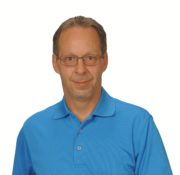 DAVID THOMAS
407-608-2720
David@3percentsales.com
I started in construction as a teenager, went on to become a licensed electrician and construction contractor, and earned a degree in Electrical Engineering. Over the years, I have purchased over 30 highly distressed homes, completely renovated these homes and either leased or flipped them. My combined knowledge of construction, real estate investments, and Real Estate Sales makes me a Realtor with a unique background. The majority of my real estate business comes from referrals and repeat clients, which says volumes about my integrity, professionalism, and success as a Realtor. 
If you're looking for a real estate agent, it's important that you find someone who is a good fit for you. So let's talk. Whether you're selling or buying, I'd like to learn more about you and your needs and goals. You can count on me to "tell it like it is" and give you a realistic picture of what is possible.
As a real estate agent who puts clients first, I look forward to hearing from you.